As the weather is still warm this is an easy recipe for a quick and healthy snack or dessert for the family.  You can swap dragon fruit for any other fruit of your choice 

Ingredients:
1 cup frozen dragon fruit

½ cup coconut milk

1 banana

1 sachet vanilla complete protein powder
Method:
Mix all ingredients together and blend.

Pour into popsicle moulds.

Serve once completely frozen.

Enjoy!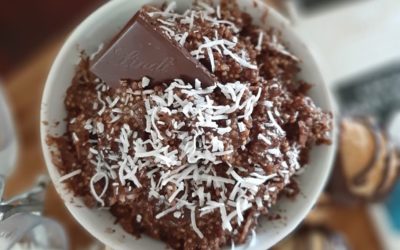 Is it just me or is chocolate for breakfast, as a healthy, lasting option the BEST news you've ever heard?  Now bear with me, I know "breakfast quinoa" does not sound delicious. But let your imagination focus on the chocolate macaroon part, and I promise you will NOT...
Love our vibe?
Learn about becoming a part of our tribe of Mumpreneurs…