Instapot Pot Porketta Roast
Things can be super busy sometimes, so I developed this delicious pork and potatoes meal that's perfect for the Instapot.  The meat is so tasty and it falls apart when you cut into it. The potatoes are mouth wateringly good and naturally flavoured during the cooking process from the roast spices.  The drippings can be drizzled over the meat and potatoes for an out of this world gravy. It's a great meal any time of the year and goes from Instapot to table in just over an hour!
Ingredients:
Pork shoulder 500gm – 1 kg.

Porketta seasoning (see Seasoning recipe)

Baby potatoes

Chicken stock (unsalted) 2 cups
Porketta Seasoning
Combine the following spices in a small bowl, stir until completely combined.
1 tsp onion powder
3 tsp garlic powder
2 tsp dried parsley
2 tsp ground black pepper
2 tsp dried basil
2 tsp dried rosemary
2 tsp dried thyme
2 tsps dried fennel seed
2 tsp dried oregano
1 tsp salt
Method:
Rub the Porketta Seasoning over the entire pork shoulder.

Add 2 cups of chicken stock to Instapot ensuring trivet is on the bottom of the pot

Lay spiced porketta over trivet in pot.

Add baby potatoes over roast.

Lock on lid and ensure you press the lever on lid to 'vent steam'.

Set Instapot to "pressure cook" setting.

Cook for 55 minutes, allow natural release of steam
Note
**cooking time may vary depending on weight and thickness of roast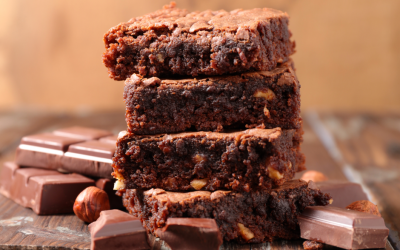 These delicious moist brownies are a favourite in our house! Paleo, gluten free, dairy free and sugar free. They are the only way I love my sweet potatoes after all they are meant to be sweet right?? Packed full of goodness and no nasties!! 2 medium sweet potatoes...
read more
Love our vibe?
Learn about becoming a part of our tribe of Mumpreneurs…