Paleo GF Healthy Sweet Potato Brownies
These delicious moist brownies are a favourite in our house! Paleo, gluten free, dairy free and sugar free. They are the only way I love my sweet potatoes after all they are meant to be sweet right?? Packed full of goodness and no nasties!!
Ingredients:
2 medium sweet potatoes grated

2 eggs

2 tsp vanilla extract

1/2 cup rice malt syrup can also use raw honey or pure maple syrup

1/2 cup cacao powder 

1 teaspoon gluten free baking powder

1 teaspoon baking soda

3 tablespoons coconut flour
Method:
Preheat oven to 185 degrees Celsius.

 Add all ingredients by mixing the wet stuff then add the dry stuff.

Put baking paper in a dish or two and pour in.

Bake for 30 mins. Check with a skewer that it comes out clean.

Cool for 5-10 mins before pulling out with baking paper to cool on a rack.. 
Ok now here's for the extra bit of yummy…. (not that you need it)
Peanut Butter:
Try one jar of peanut butter

1/3 cup rice malt syrup

1/4 cup coconut oil

Vanilla
Whip together with a blender!
Options:
Add a delicious icing if you so desire.

Add melted choc with coconut oil and a bit of peppermint oil for topping… 
Keep in the fridge or freezer and enjoy!! But try not to eat the whole lot all in one go! Or in our case hide from husband and kids!!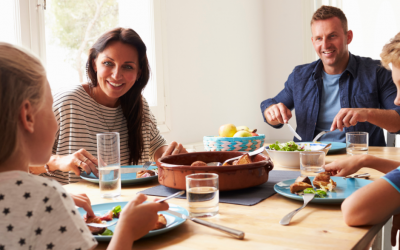 As a parent, most of us feel as though we know our children pretty well. Their likes, dislikes and their unspoken emotions that are shown on their face and in their body language. However, as our children grow more independent of us the constant change can leave them...
Love our vibe?
Learn about becoming a part of our tribe of Mumpreneurs…