I love to snack, so do my kids. So, it's important to me to always have clean snack options on hand when I am out and about or ready to go in the fridge for those moments, I feel like reaching for something naughty.
As a busy mum I know we don't have hours to spend time cooking in the kitchen.
Optional – You can also make this recipe without peanut butter.
Why Choc Nut Puff Crunch is a favourite in our household;
simple ingredients
easy to make
no baking required
contains good fats (coconut oil)
cocoa is a superfood loaded with antioxidants
naturally sweetened
peanut butter is a source of protein
Ingredients:
2 cups brown rice puffs
1/2 cup clean crunchy peanut butter – (optional)
1/2 cup coconut oil, melted
1/2 good quality cocoa powder
4 tbsp pure maple syrup or honey
Dash of vanilla extract
Method:
Line square baking tin (9×5) with baking paper or cling wrap.
Combine cocoa, oil, maple, vanilla and salt in a large bowl, and mix.
Add rice puffs
Pour mixture into tin and level out making it smooth
Pop in the freezer for 15 minutes to set. Then remove and slice it up, store in the freezer.
Enjoy x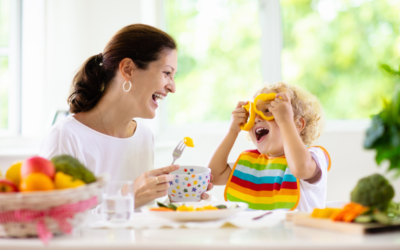 Some kids are just born on the move and some just have an incredible metabolism and are constantly saying those three words we don't always love to hear… "Mum I'm hungry" As a Mum of a very busy boy with ADHD, I'm always looking for ways to power pack healthy fats and...
Love our vibe?
Learn about becoming a part of our tribe of Mumpreneurs…